THE ASK
Branding / Strategy / Packaging / Photography
Casual Eatery with Serious Flavor
Founded by Oakland's own Chef James Syhabout, Hawking Bird is the sister restaurant of Syhabout's trendy Hawker Fare. Both provide a tantalizing blend of Southeast Asian flavors, but Hawking Bird focuses on chicken cookery and a casual dining experience. James came to us with a specific vision: to brand his version of a low-key, everyday eatery where people come together to celebrate home-style, family-friendly dishes at affordable prices.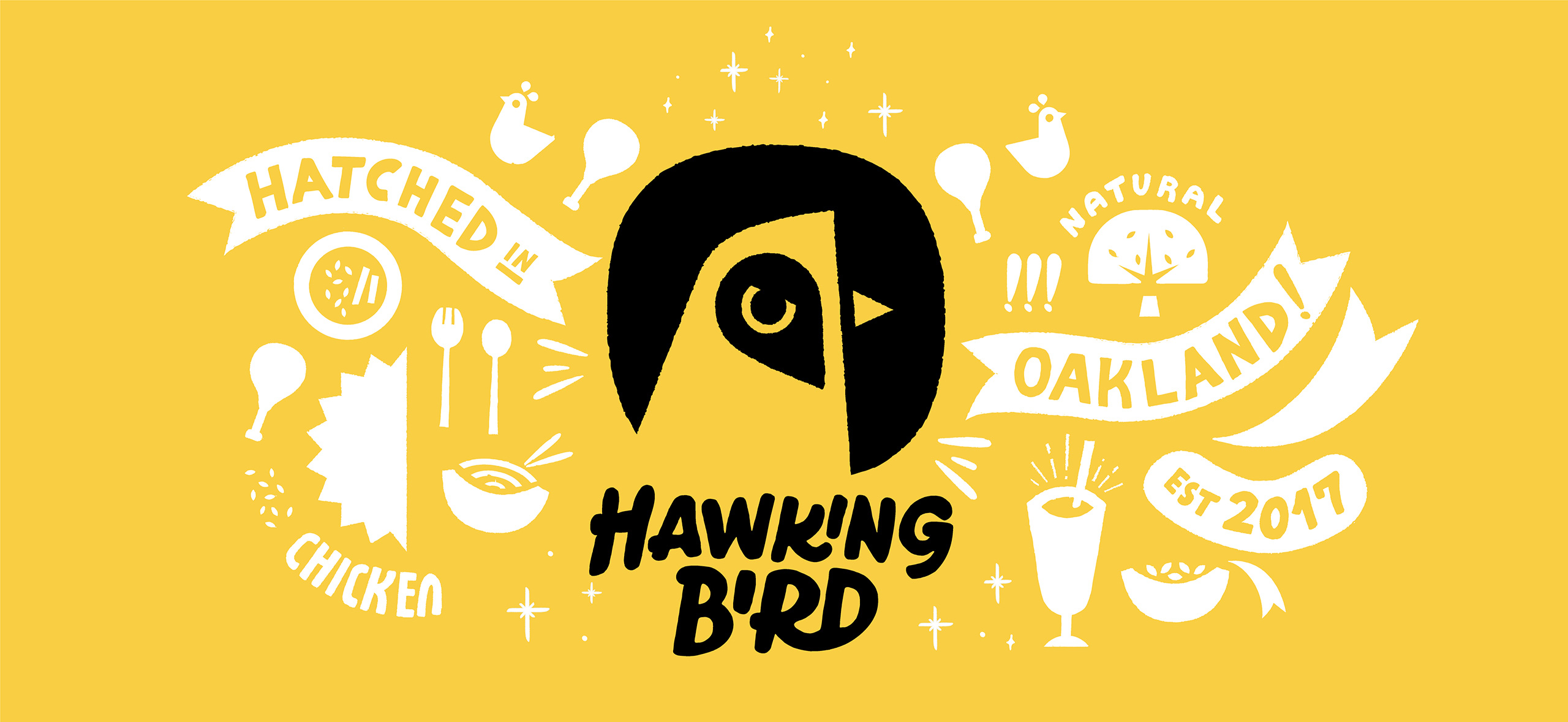 We developed a playful bird mascot for quick brand recognition and ownable, hand-crafted typefaces inspired by Oakland's street art. We designed two menus, one for the family and one for children, both featuring custom hand-drawn typography. With walls covered in kid-friendly drawings, bright brand colors, and workers dressed in the same cheerful hues, the restaurant's interior radiates a warm, welcoming environment.
Takeaway menus and t-shirts became so popular that the restaurant ran out of them within days of opening. Simple stickers in bright colors were developed for the take-out containers, and those too quickly became collector's items. No matter what the weather is outside, the restaurant with its vibrant colors and welcoming design reminds visitors of sunny days and comforting meals.