THE ASK
Branding / Strategy / Packaging / Photography
Mighty Food on the Move
Mammoth Bars are nutrient dense protein bars made with sprouted almonds and naturally sweetened with dates: no weird stuff, just simple ingredients. The founders came to us to help visualize this organic, small-batch brand and develop a strong packaging design that stands out in a saturated market.
We developed a minimalist packaging look to capture the essence of these preservative-free, all-natural, nothing-but-the-good-stuff protein bars. Vibrant colors serve for quick flavor recognition, and a masculine typeface reinforces the mighty, healthy ingredients brand. The simple yet striking design pops on the grocery store shelves next to busy competitors.
A streamlined and modernized icon replaced the old illustration and, paired with the bold typeface, communicates a no frills approach to healthy eating.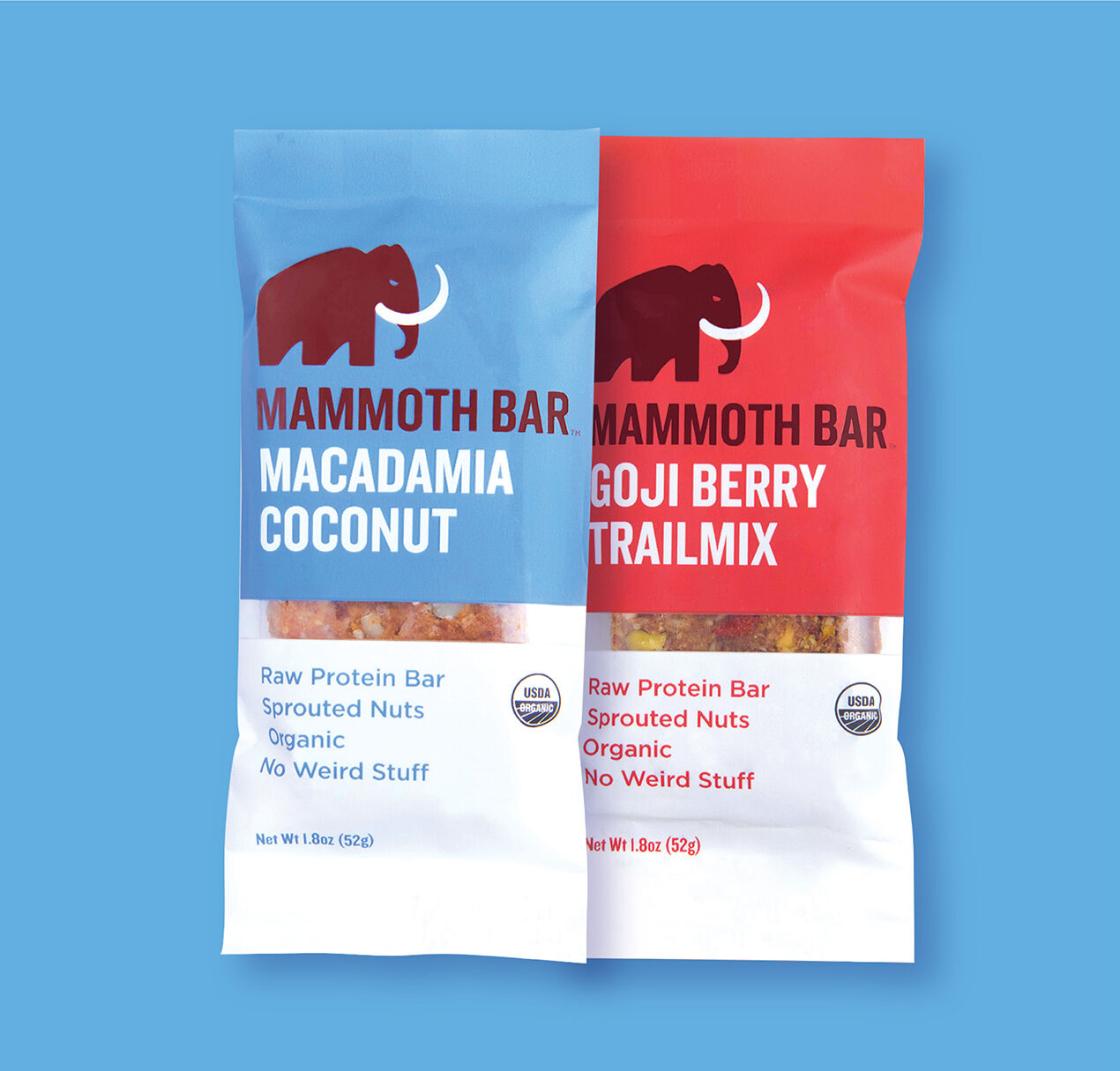 Simple, ingredient-driven photography was used to set the brand apart. On toned down backgrounds, nothing but the ingredients and protein bars are seen to emphasize Mammoth Bar's "no weird stuff" philosophy.
Printed on sustainable film with sustainable inks, the packaging was designed to be sleek and simple with just a peek of the colorful organic bars within.