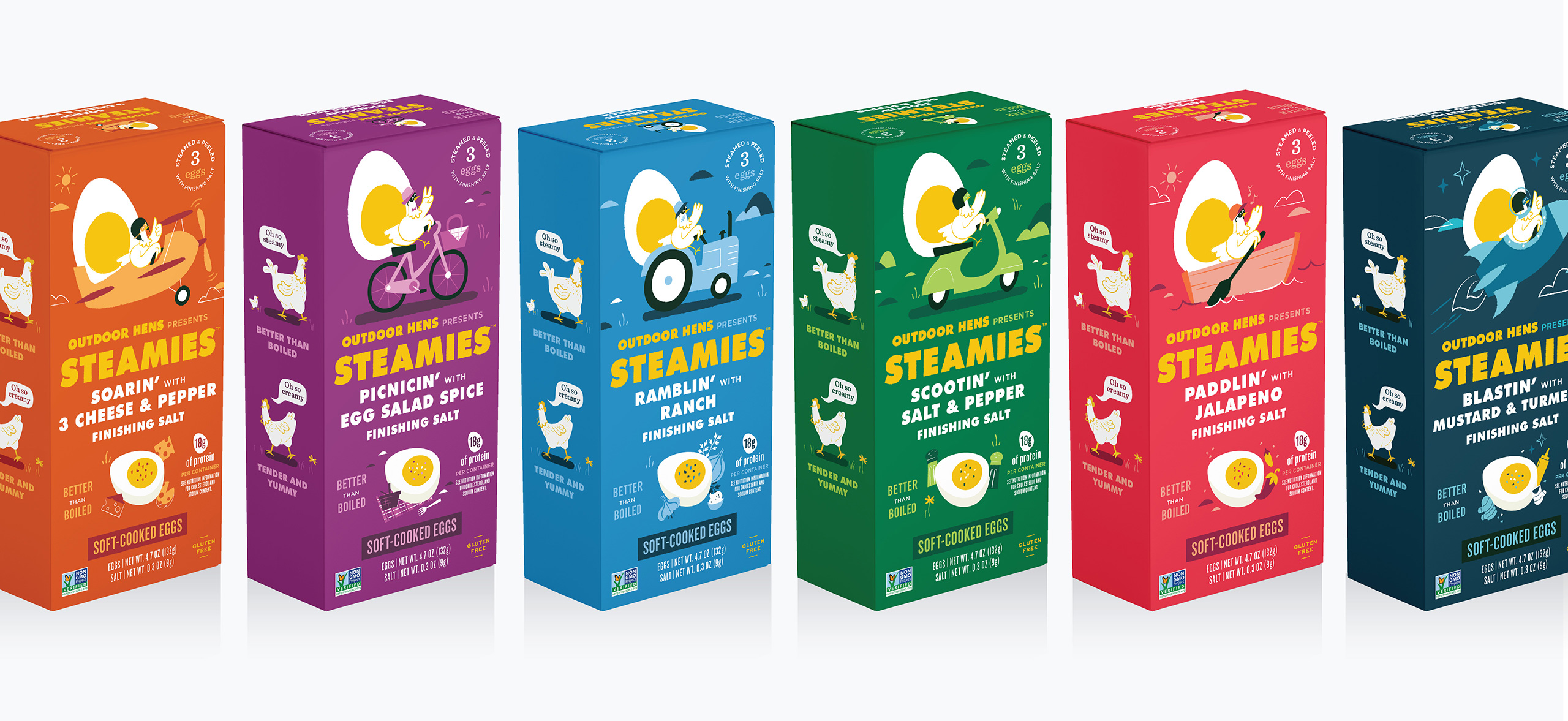 THE ASK
Branding / Packaging / Photography / Strategy
Bye Bye Boiled. Hello Steamies!
As Outdoor Hens was becoming a success on the grocery store shelves, it was time to expand the brand. We developed naming and packaging for a line of steam cooked eggs called "Steamies". Steamies are paired with all natural salts & spices for a burst of flavor in every protein-packed bite.

As an on-the-go snack, we brought to life a set of playfully illustrated packaging. Each flavor was given a whimsical flavor name, as well as a playful illustration of a hen on-the-go.
To communicate the small batch, farmed with passion, and carefully steamed qualities of the brand, our copywriting team developed an ownable and playful language. Together with the whimsical packaging , we built a strong, and cohisive brand.